"Aparat" chy "dyspozytyv"? Notatky pro vyrobnytstvo obrazu i vyrobnytstvo subiekta v kino
Keywords:
Leonid Lukov, Sergii Paradzhanov, Stalin, Bergfilm, apparatus, dispositif
Abstract
"Apparatus" or "Dispositif"? Notes on the Cinematic Production of Image and Subject
If the term "apparatus" is relatively well established in film theory, its counterpart and correlative double "dispositif," also introduced to film theory by Jean-Louis Baudry in 1970s, was lost in translation from French to English together with the nuanced difference in the meaning of the two terms, which indicates two different processes, that of production of image or figuration and that of production of subject or subjectification. The term "dispositif" surfaced in film theory in some occasions as a substitute of the term «apparatus» and, by extension, its theory. This article aims to restore the original distinction between the two terms as one of the possible paths for not only theorizing cinema but also analysing specific films. Based on the example of two films, Tini zabutikh predkiv / Shadows of Forgotten Ancestors (Sergii Paradzhanov, 1965, Soviet Union) and  Bol'shaia zhizn'. Vtoraia chast'  / A Great Life: Part Two (Leonid Lukov, 1946, Soviet Union), it demonstrates how the two terms, "apparatus" and "dispositif," may work in concrete filmic texts. Shadows of Forgotten Ancestors have been compared to the proto-fascist Bergfilme, even if only on the level of "production drama"; however, it is on the level of optical unconscious of the apparatus, of the production of an image, of figuration that the ethnically other strikes back. The decentring of the image, which upsets the basic unwritten rules of anthropocentrism, at the end of A Great Life: Part Two reveals the Stalinist dispositif, its particular production of the subject, its interpellation.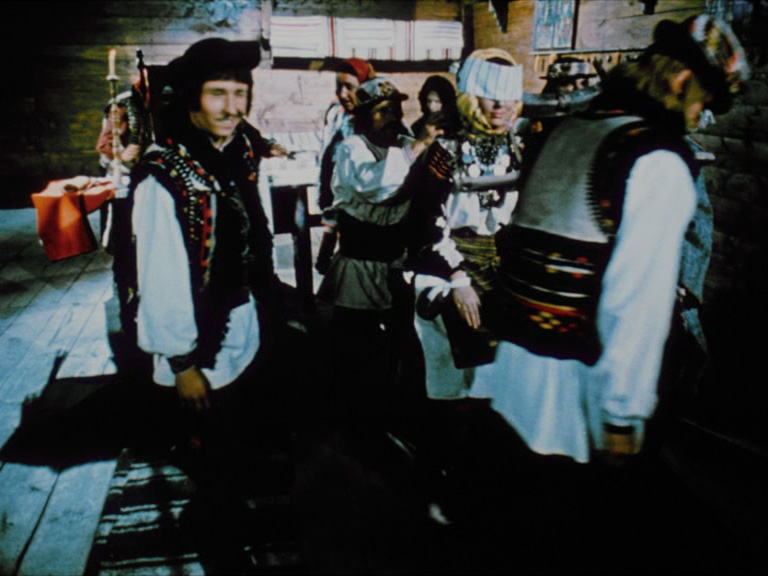 Downloads
How to Cite
Briukhovets'ka, Ol'ha. 2015. ""Aparat" Chy 'dyspozytyv'? Notatky Pro Vyrobnytstvo Obrazu I Vyrobnytstvo Subiekta V Kino". Apparatus. Film, Media and Digital Cultures of Central and Eastern Europe, no. 1 (September). https://doi.org/10.17892/app.2015.0001.1.
License
Copyright (c) 2015 Apparatus, Ol'ha Briukhovets'ka
This work is licensed under a Creative Commons Attribution 4.0 International License.
The articles in Apparatus are published under https://creativecommons.org/licenses/by/4.0/ This license does not apply to the media referenced, which are subject to the individual rights owner's terms.
The authors hold the copyright without restrictions and retain publishing rights without restrictions.